Sponsors showcase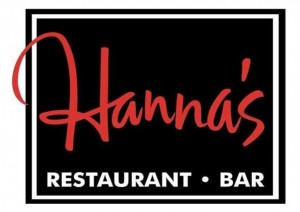 22195 El Paseo #110, Rancho Santa Margarita, CA 92688
(949) 709-2300
http://www.hannasprimesteak.com/
"TIMELESS TRADITION"
Hanna's passion for food and hospitality is deeply rooted in family tradition.  The Hanna family affair with culinary endeavors began during World War I with owner David Hanna's Grandfather who served as a cook in the Army.  Immediately following his time in the services, David's Grandfather became a cook for White Castle, the very first hamburger chain established in 1921.  He decided to expand his love for the culinary arts by opening his own restaurant establishment in Western Pennsylvania called The Lone Star.  The Lone Star would be the first of many restaurants opened by the Hanna family after their relocation to the West Coast during the 1950's. 
Fast forward nearly 50 years later…David Hanna decided to follow in his grandfather's footsteps and branched out to open the first coffee house in Rancho Santa Margarita called Haute Caffé, which quickly followed by the opening of a second Haute Caffé in the area.  Both shops eventually sold in 1997 and, after taking several years off to recharge, David decided to venture back in to the hospitality scene and in 2005 opened Hanna's Restaurant and Bar …and the rest is history!