Sponsors showcase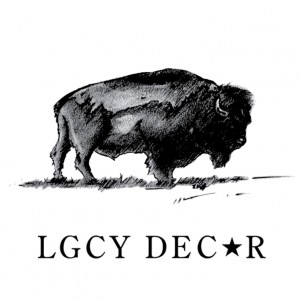 Lake Tahoe, CA
Hi, my name is Nick and LGCY Decor is my one-man-show. I was in grad school, hacking out a degree (neuroscience) that had almost entirely lost its appeal to me. So, I made a hard decision and dropped out. Honestly, it was pretty stressful. I have a wife and son to take care of. The pressing question became: What to do now? I couldn't imagine going back to school for a whole new major. Well, I've always been into hand-crafting items, so I decided to see what I could do with that.
I began by restoring anything I could get my hands on, from hand-me-downs to thrift store bargains. I wanted to make something awesome, and what immediately came to mind was a bad-ass wooden American flag. I made something similar about two years past, and my social media blew up with requests for one. However, this time I wanted a professional-looking product that I could be proud of selling to the general public. I refined the product. I started wood-burning the flags instead of staining, and I started carving them by hand. I stopped scavenging pallets and started buying clean new wood, which I age for the perfect vintage look.
The demand for my hand-crafted items has grown to the point that LGCY Decor has become a full-time gig. I look forward to making more and more awesome Americana!