Sponsors showcase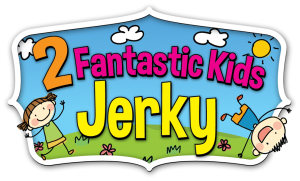 http://www.2fantastickidsjerky.com/
Founder's Message
As the founder of 2 Fantastic Kids Jerky, I am dedicated to achieving the highest quality of protein in our jerky for customers to enjoy. I was inspired to create 2 Fantastic Kids Jerky because my 2 toddlers were eating jerky at a young age. They love soft juicy jerky as a snack and they can eat jerky everyday if I let them!
As a mother, I want my kids to be strong and healthy, so eating quality proteins is a plus in my book. I realized that it is vital to have proper nutritious snacks for kids, ratherthan junk foods.
I personally believe that it is best to start kids young with yummy and healthy eating habits. I hope you enjoy 2 Fantastic Kids Jerky as much as we do. My mission is to get these products out for you all to enjoy.
Happy eating and thank you in advance for visiting our site and purchasing our jerky.
-Betty Calderwood